Embassy Suites by Hilton, San Rafael Marin County
101 McInnis Parkway, San Rafael, CA 94903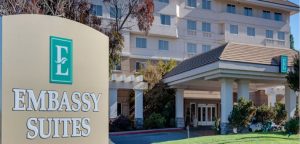 The Shelby American Automobile Club's 46th National Convention will be held at Sonoma Raceway, Sonoma, California Friday July 30-31-August 1, 2021.
The convention host hotel is the Embassy Suites by Hilton, San Rafael Marin County, 101 McInnis Parkway, San Rafael, CA 94903 and the dinner will be at this hotel Saturday July 31st.
SAAC has procured a block of 200 rooms for Thursday July 29st, Friday July 30st and Saturday July 31st.
There are a smaller number of rooms available for those who want to arrive Wednesday night July 28nd and/or stay Sunday night August 1st. It is suggested that you first go to this URL to determine which type of room you would like to have:
https://embassysuites3.hilton.com/en/hotels/california/embassy-suites-by-hilton-san-rafael-marin-county-SFORFES/accommodations/suites.html
The SAAC rates are for the Standard King Suites and the Standard Queen-Queen Suites. There are upgrades which are available if you wish to have them. Remember that every room is a suite with bedroom, bathroom and living room with a sofa bed. All guests receive a complimentary hot breakfast, free parking and other amenities.
The SAAC rates are:
Standard King Suite: $219 plus taxes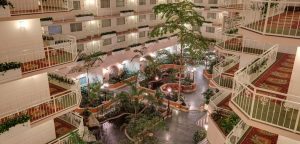 Premium King Suite: $219 plus taxes
Standard Queen-Queen Suite: $239 plus taxes
To make your reservations use Group Code: SAA
Embassy Suites Reservations: (415) 499-9222
Hilton Reservations (800) 686-3741
You may also book online:
https://embassysuites.hilton.com/en/es/groups/personalized/S/SFORFES-SAA-20210728/index.jhtml?WT.mc_id=POG
If you have a problem making reservations, please contact Howard Pardee, phone: (860) 442-3400, email: saachp@snet.net
ALTERNATE HOTELS –
T/B/D