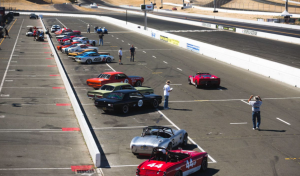 Cars will be considered on a case-by-case basis so entrants should include a photo of their car with their entry form to get prior approval.
Drivers must have a current vintage, SCCA or other competition license recognized by SVRA. They also need up-to-date Snell-approved helmets.
HANS neck restraints are also MANDATORY.
Please contact Curt Vogt at cvogt@cobraautomotive.com for approval of entry or if you have questions.
All race cars must have a transponder. If you do not own one it will be possible to buy one or rent one at the track. Ask about this at the Drivers Meeting.